text.skipToContent
text.skipToNavigation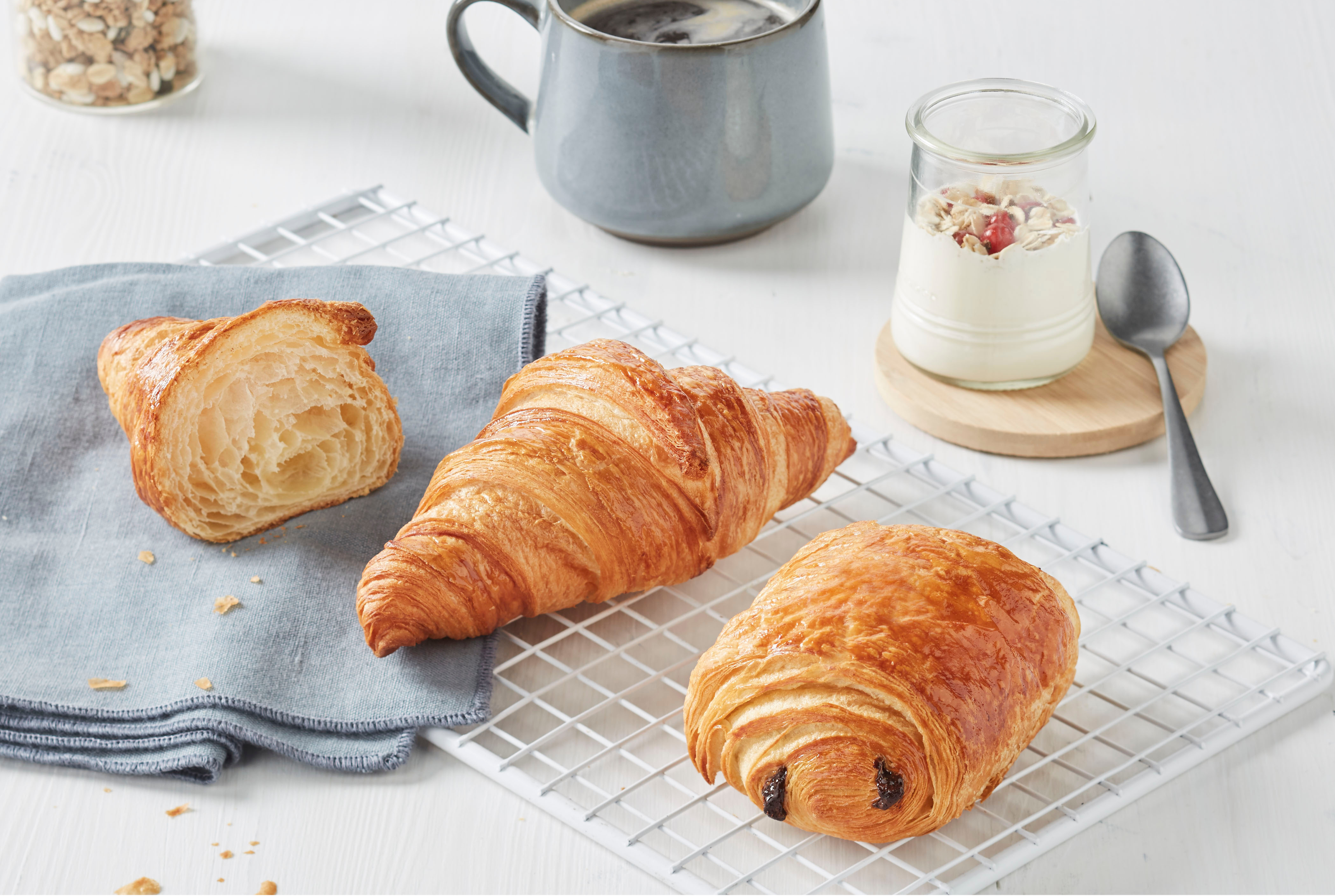 These delicious Viennese pastries are made with a butter-rich recipe for a meltingly soft texture and an intense taste.

Quality commitment
Rigorously selected raw materials for exceptional product quality.

A taste inspired by tradition
Viennese pastries made in the spirit of French pastry-making tradition with a long resting time for the dough.

Pure Butter Puff Pastry
Charentes-Poitou PDO butter or Fine Butter for meltingly soft Viennese pastries with fine puff pastry.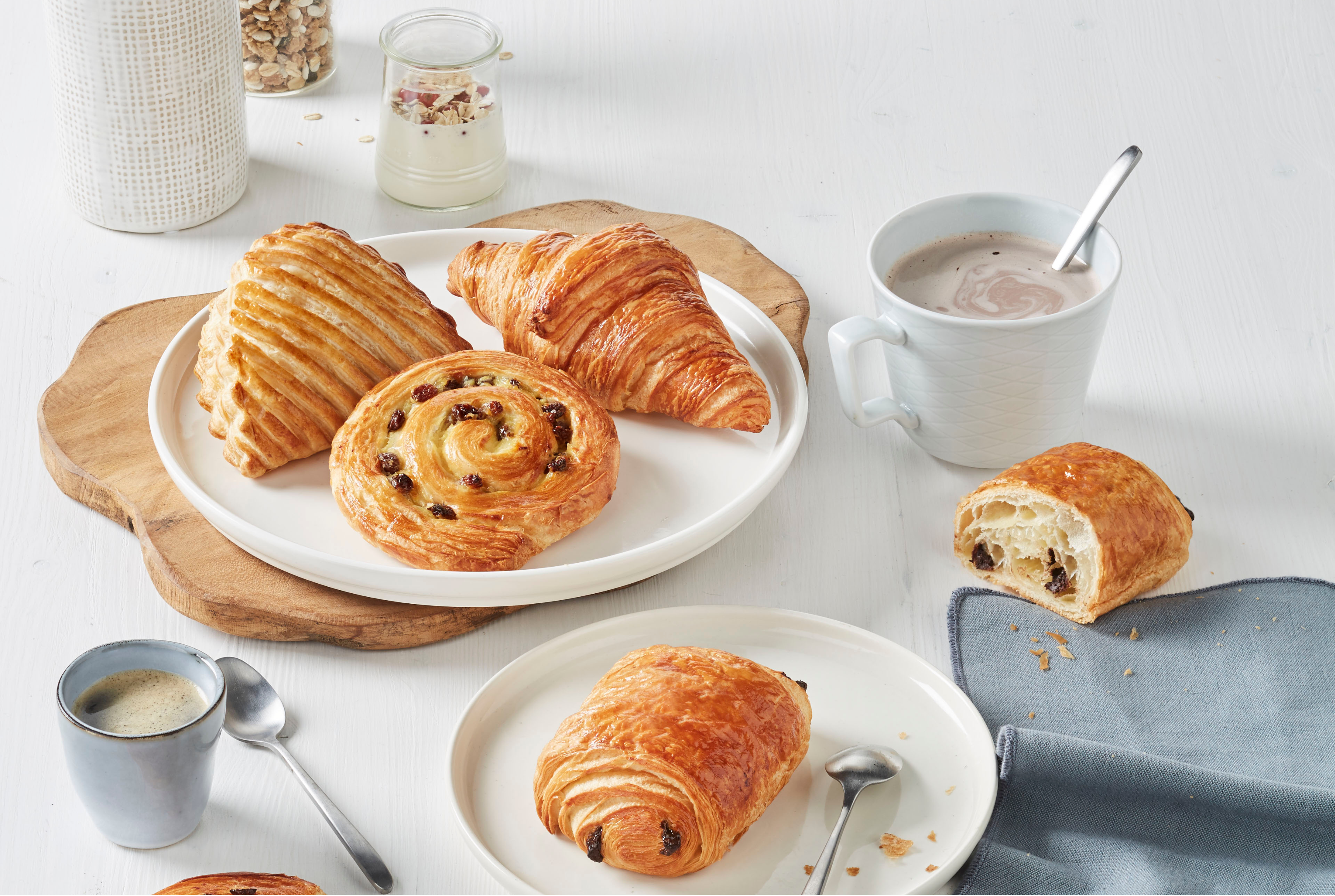 A wide range of French-style Viennese pastries
Savoureux, a wide range of French-style Viennese pastries available in ready-to-prove and ready-to-bake versions, in different formats.

This collection includes straight croissants, curved croissants, pains aux chocolats, tasty pains aux raisins and very delicious apple turnovers.

These products exist in many formats to meet different moments of consumption.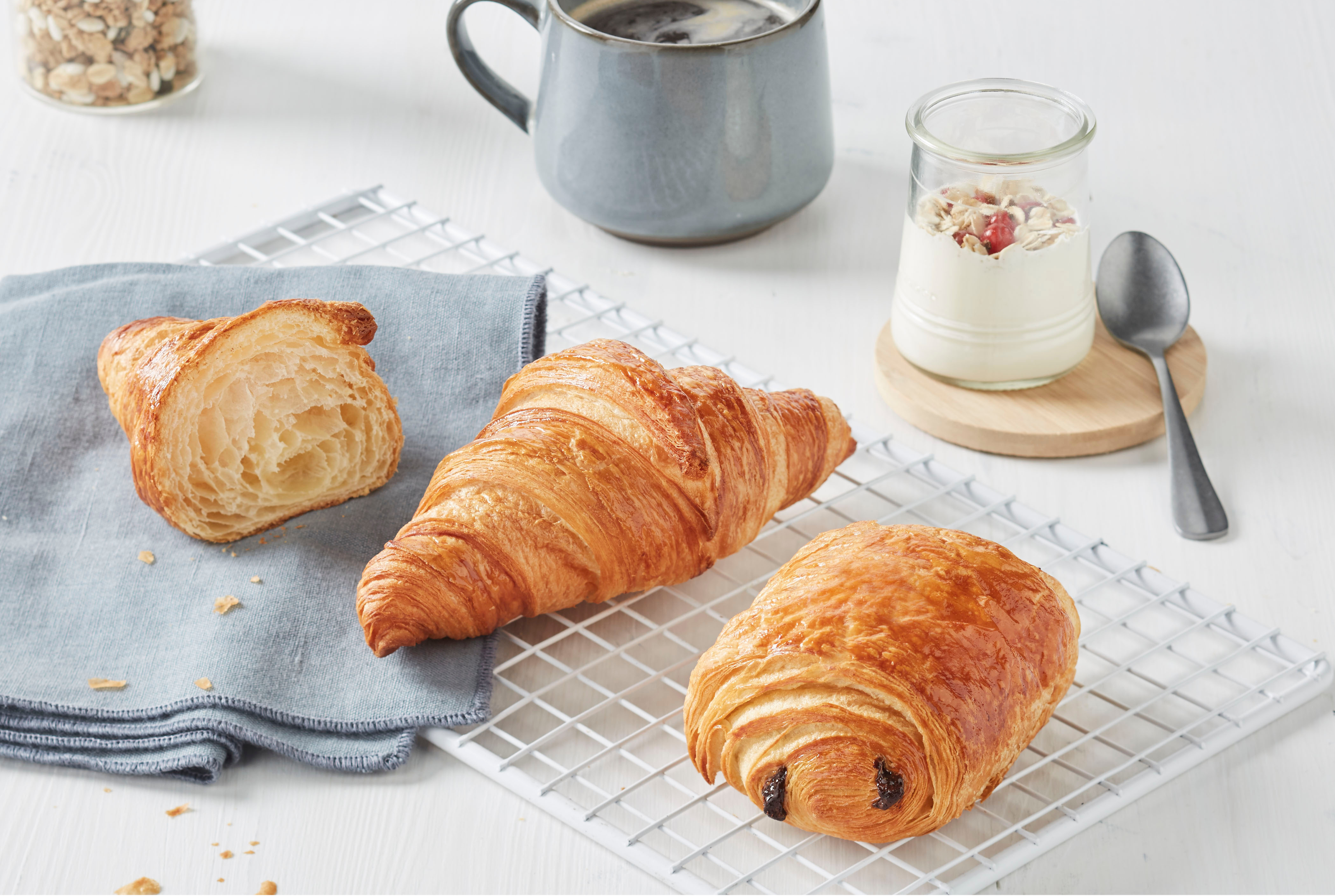 Viennese pastries rich in butter for a meltingly soft texture.
Made with a butter-rich recipe, Savoureux Viennese pastries are characterised by their meltingly soft texture and their intense flavours.
Their light and delicate puff pastry gives these Viennese pastries unrivalled crispiness.
A source of enjoyment and indulgence, they are perfect for every moment of the day.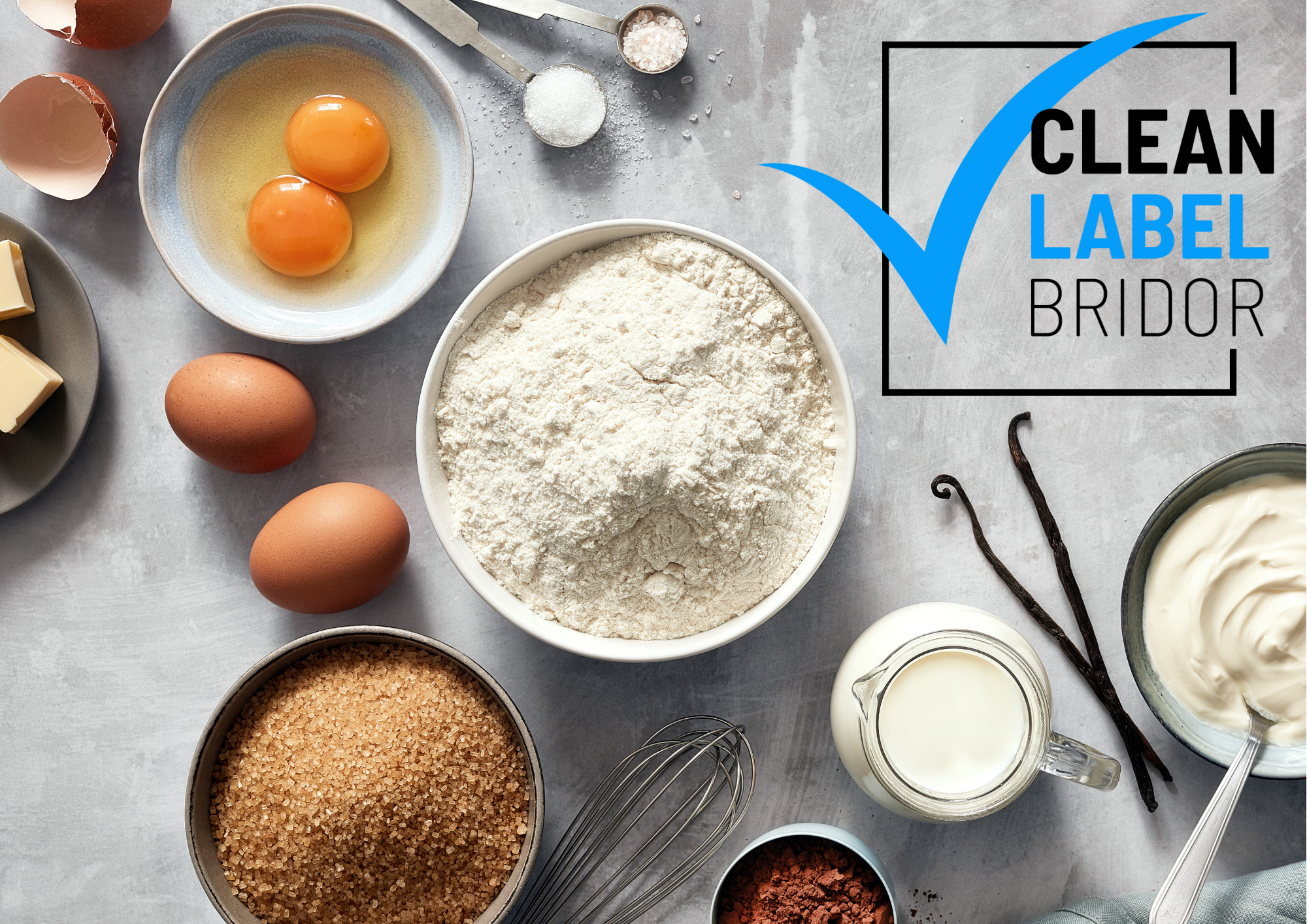 Easily understandable recipes that contain only the essential
Our Bridor Clean Label recipes are made of natural and essential baking ingredients: flour, butter, water, yeast, eggs, chocolate, salt, sugar.
The only exception tolerated in our recipes is ascorbic acid for its decisive role in final product quality. When it is used, it is always in a quantity of less than 0.02%.
All of our Savoureux recipes are Clean Label, with the exception of the Pains aux Raisins. We are currently actively working to make filling recipes for our Pains aux Raisins that meet our Clean Label requirements.
Products of the collection