text.skipToContent
text.skipToNavigation
Veggie Burger
and its chimichurri sauce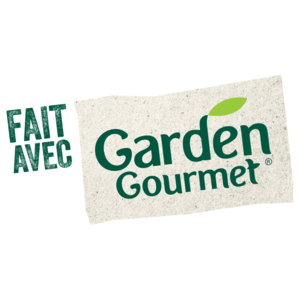 Recipe created by :
The Bridor x Garden Gourmet collaboration
Moments of consumption :
Aperitif
Dinner
Breakfast
Brunch
Snack
Lunch

List of ingredients
10 BRIDOR Bun'n'Roll
10 GARDEN GOURMET® Breaded Veggie Escalopes
200 g ricotta, 50 g whipping cream
2 large tomatoes
4 garlic cloves
50 g chopped flat parsley
45 g chopped coriander
15 g chopped basil
75 g chopped shallots
200 ml olive oil
40 ml red wine vinegar
25 ml lemon juice
1 bird pepper
300 g New Zealand spinach leaves
Salt and pepper

Preparation steps
Defrost Bridor Bun'n'Roll at room temperature for 45 to 60 minutes.
Preheat oven to 190°C. Bake the Bridor Bun'n'Rolls at 165-170°C for 16 to 18 minutes.
Blend the herbs, garlic and oil in a blender. Add also the vinegar, lemon juice, chilli and shallots
Mix the ricotta with the liquid cream, season
Cut thick slices of tomatoes, brush with oil and season. Roast in a pan
Dip GARDEN GOURMET® Veggie Breaded Cutlets in oil at 170°C for 3-4 minutes.
Open the Bun'n'Roll to 1 cm above the base.
Arrange the ricotta cheese on the base of the bun. Add the chimichurri sauce, the Veggie Breaded Cutlet, the tomato slice and the tetragona leaves. Add one more piece of chimichurri sauce and close the burger.

Chef's tip
Replace the fresh tomato slices by confit tomatoes depending on the season, or swap the chimichurri sauce for pesto sauce.