text.skipToContent
text.skipToNavigation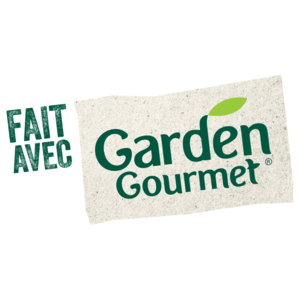 Recipe created by :
The Bridor x Garden Gourmet collaboration
Moments of consumption :
Aperitif
Dinner
Breakfast
Brunch
Snack
Lunch

List of ingredients
10 BRIDOR Rye and Cereals Half-Baguettes
10 GARDEN GOURMET® Sensational Sausages™
300 g pointed cabbage
100 g maple syrup
100 g Meaux mustard
30 g sherry vinegar
15 drops of Tabasco
20 g chopped spring onions
40 g fried onions
100 g ketchup
100 g American mustard

Preparation steps
The day before, lightly salt the pointed cabbage, add a few drops of wine vinegar to lightly cook it and set aside in the refrigerator.
Poach the GARDEN GOURMET® Sensational Sausages™ for 4 minutes, strain and dry well.
Brown the GARDEN GOURMET® Sensational Sausages™ in a frying pan for around 4 minutes.
Mix together the maple syrup, Meaux mustard, sherry vinegar and tabasco.
Squeeze the cabbage to remove all the moisture then season with this vinaigrette.
Slice open the baguette along the top without cutting it into two and place some cabbage inside.
Add the GARDEN GOURMET® Sensational Sausage™.
Top with the ketchup, mustard, a few fried onions and the spring onions.

Chef's tip
You can vary the hot dog by serving with an onion confit relish, paprika mayonnaise and even a slice of melted cheddar.